Hans Liska (1907-1984) is one of the most well-known and prolific WWII Axis illustrators, who served with the German Armed Forces during the war. In 1942 and 1943 German publishing house Carl Werner in Reichenbach, sponsored by Junkers Flugzeug und Motorenwerke AG, published 2 albums with Hans Liska's sketches and color illustrations "to please the frontline soldiers and the workers of the weapon factories" in Germany. Definitely, Liska's art lived up to the expectations of his peers, and propaganda clichés left the well-recognizable footprints all over his painting and drawings. However, at the same time artist was also able to create something more valuable than NSDAP-commissioned propaganda poster for the crumbling wall of the neighborhood bakery in bombed-up German provincial town. Liska convincingly demonstrates that he has an eye for the real war drama, with all its pain, suffering, desperation, hard work, endurance, sense of duty, and courage for yet one more push to the utmost, which all participants are likely to share, no matter under what colors they fought and died. You can see the demonstrations in his work below. You can see the demonstrations in his work below. Hans Liska contributed timeless treasures into history when he put his life on the line during WWII.


France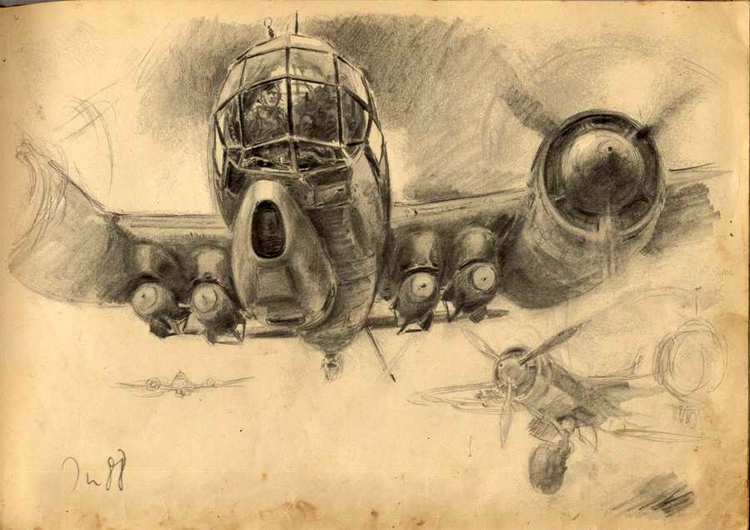 Ju88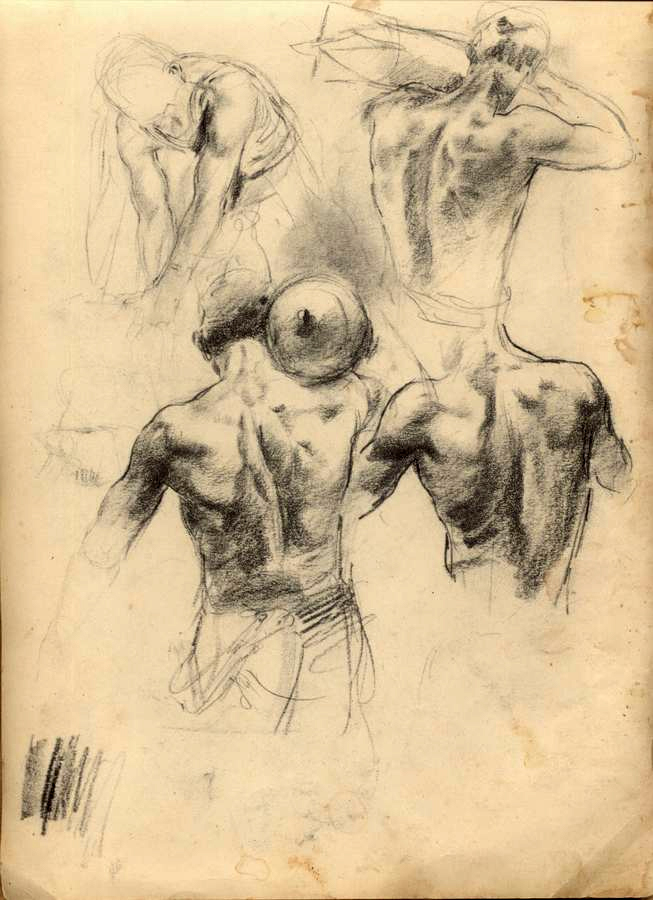 Armament handling.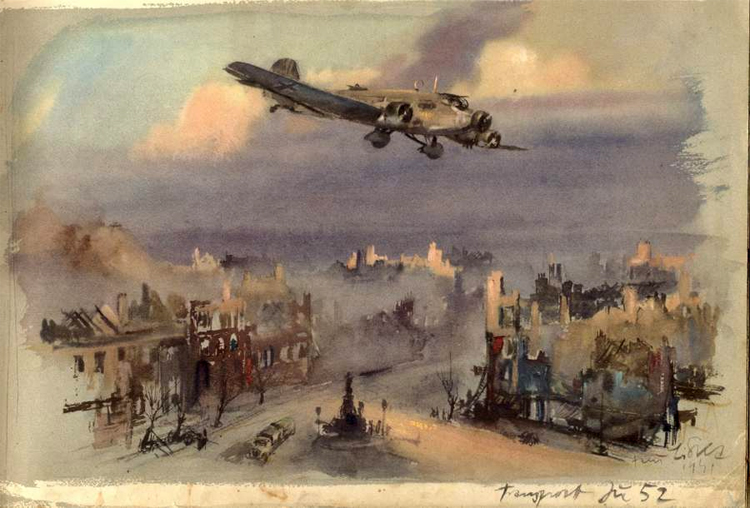 Transport Ju52.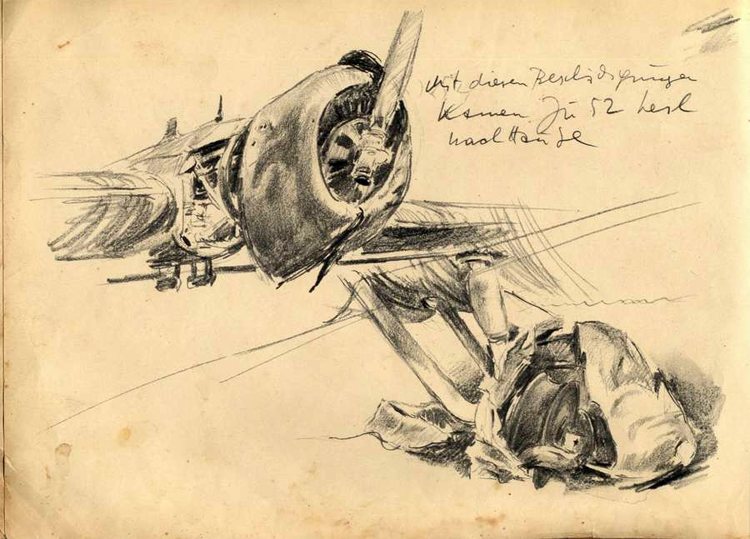 Ju52s was able to return home with this damage.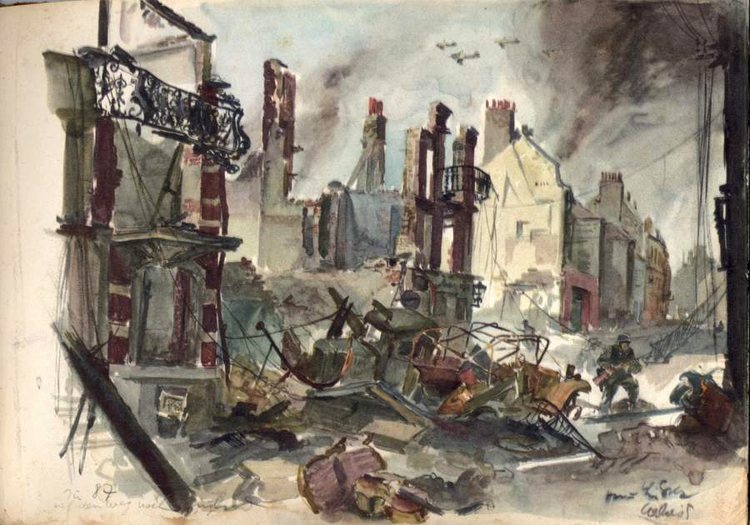 Ju87 on their way to Calais.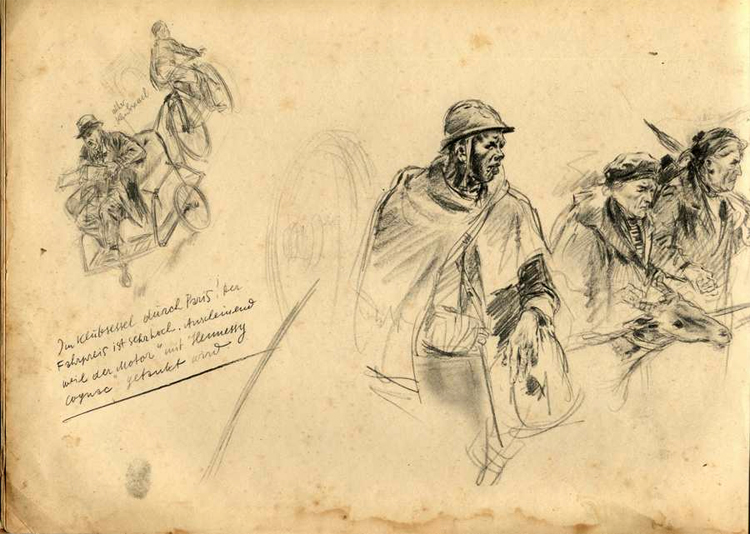 On the lounge chair through Paris! Apparently an "engine" is running on Hennessy Cognac.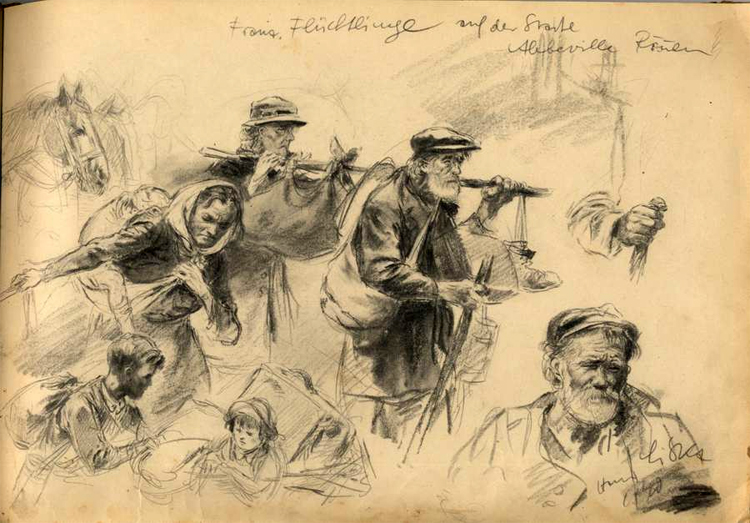 French displaced civilians on the highway between Abbeville and Rouen.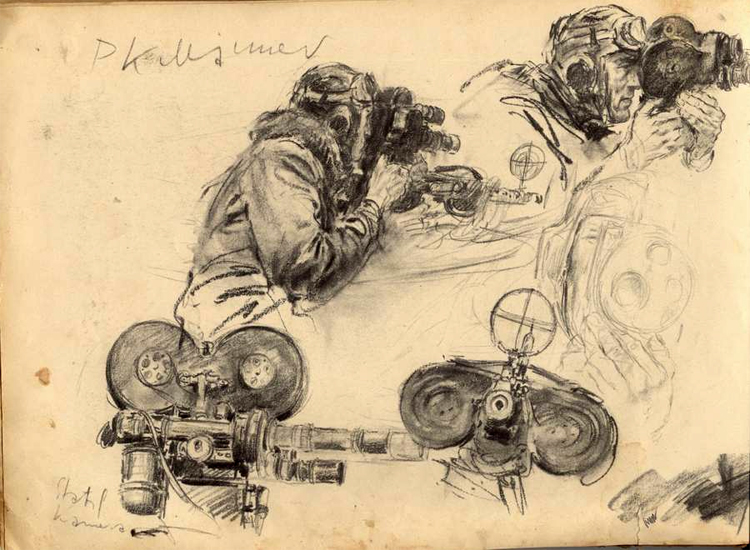 Propaganda unit in action.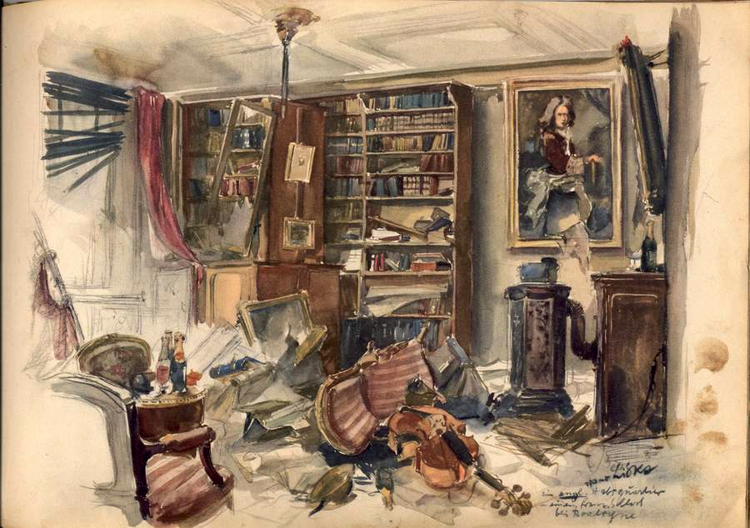 After English stay in a French château.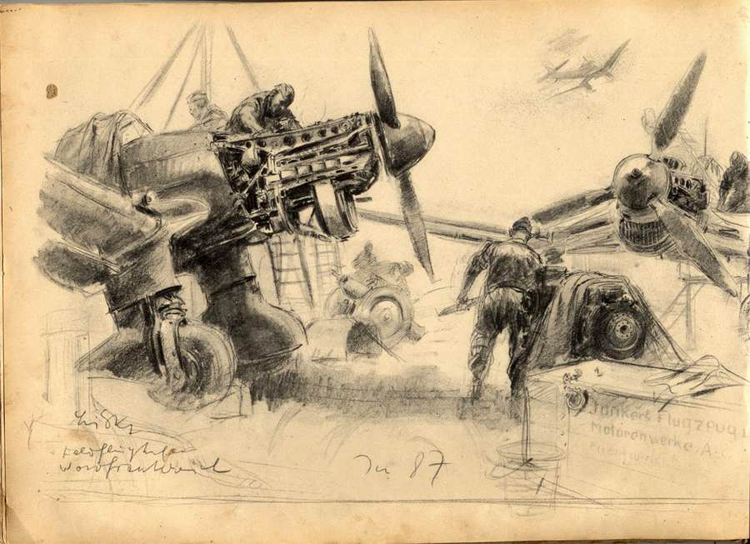 Ju87 airfield maintenance.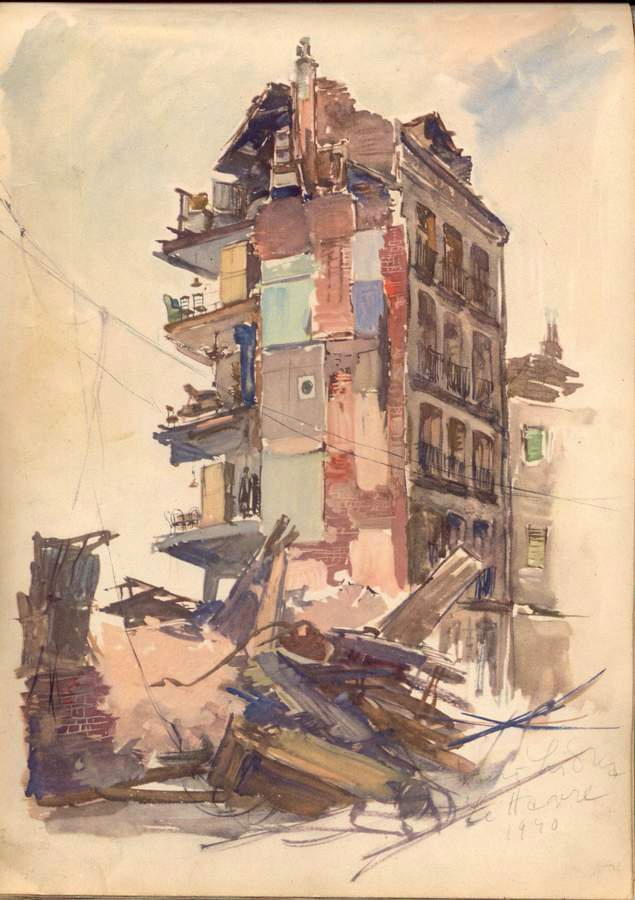 Le Havre, 1940.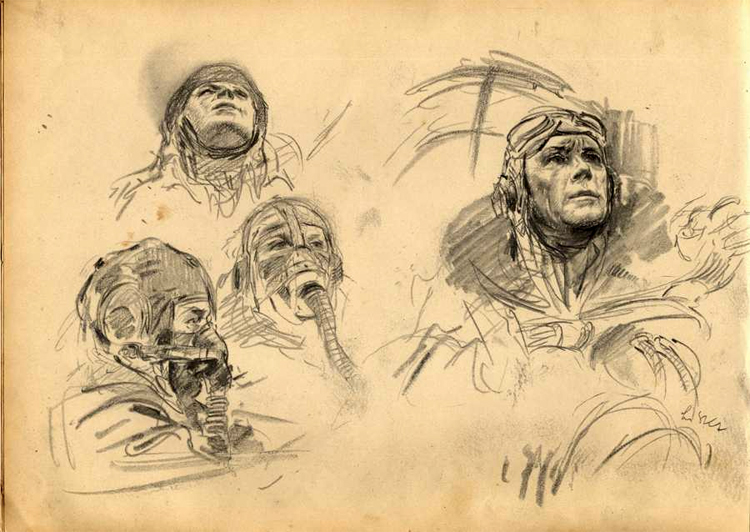 Luftwaffe aircrews.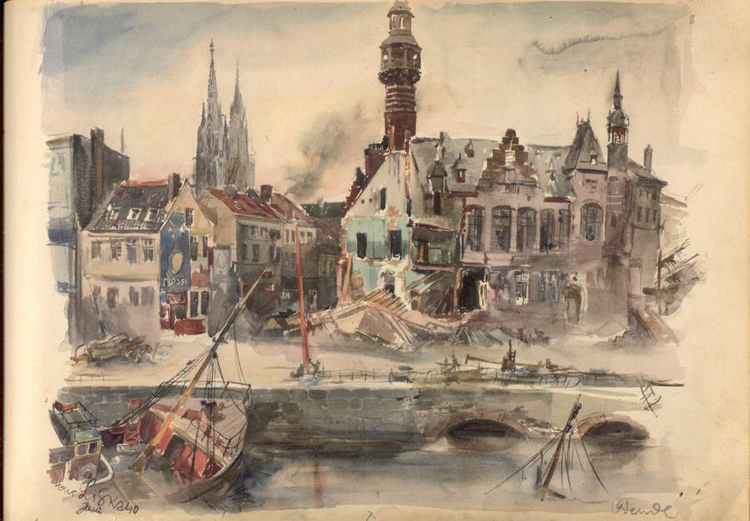 France, 1940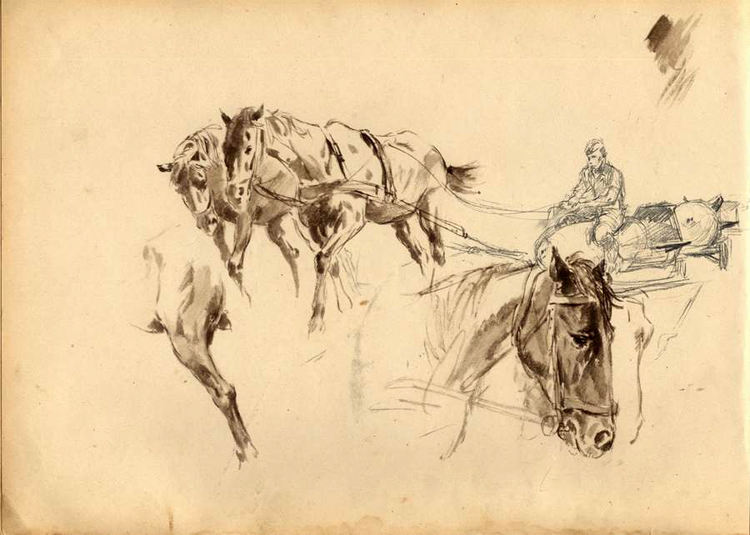 On a horse cart.

Ju87 succsessfully landed with just one wheel. Lieutenant H. told us that Ju87 reached the airfield safely after a direct flak hit, clipping off 3 meters long piece of the wingtip. This aircraft (lower right corner) returned home despite destroyed tail.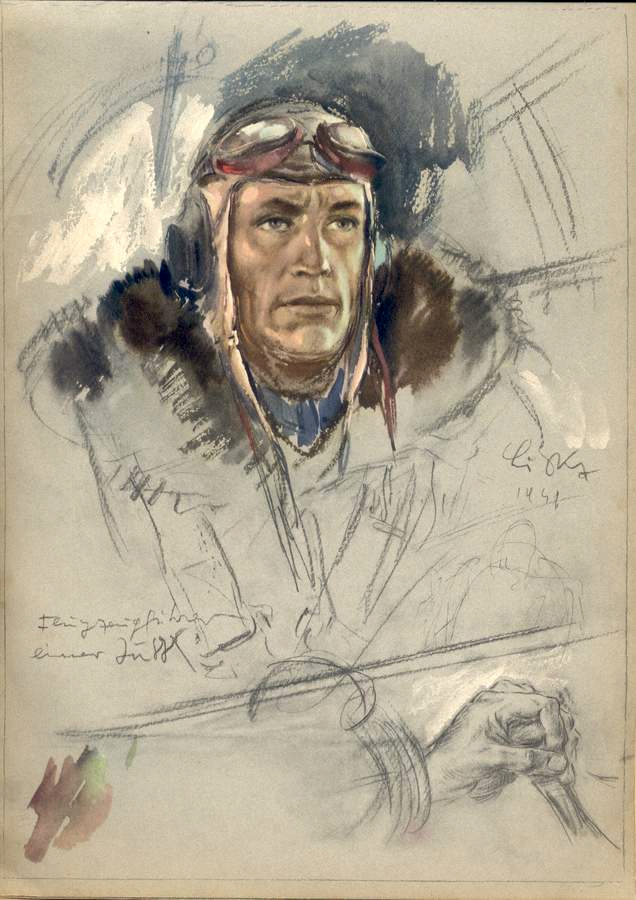 J88 pilot.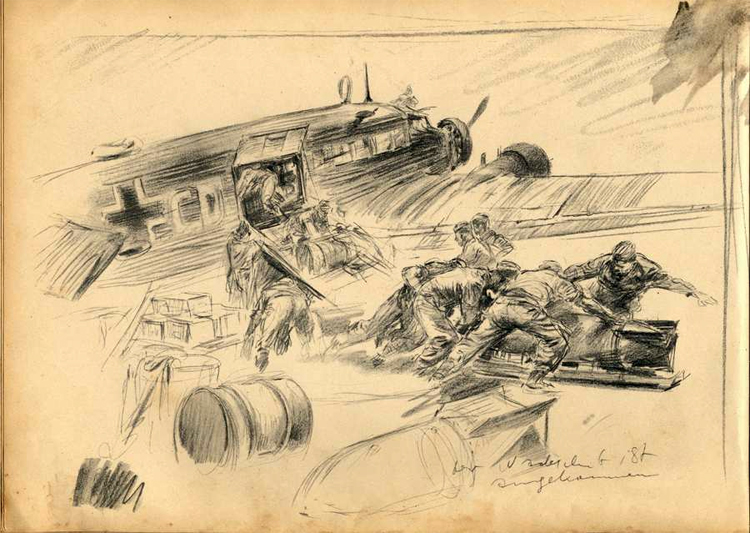 Supplies have arrived.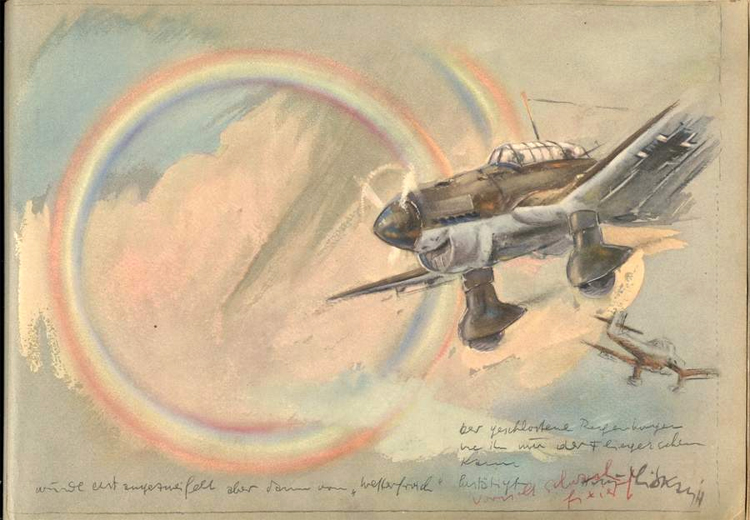 Perfect rainbow as an aviator can see it. It was met with disbelief, but confirmed by the "Weatherman".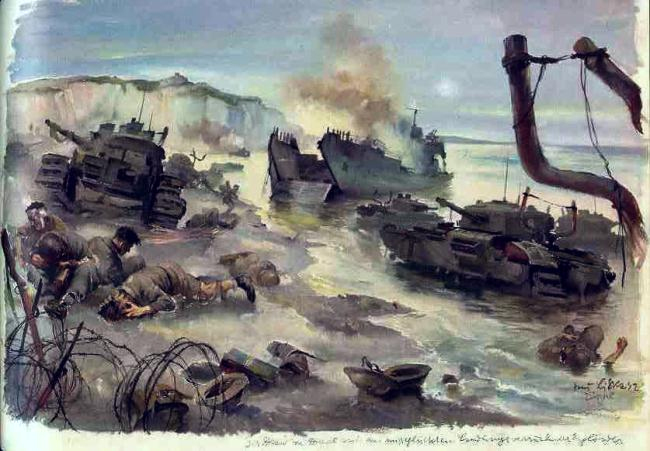 Greece and Crete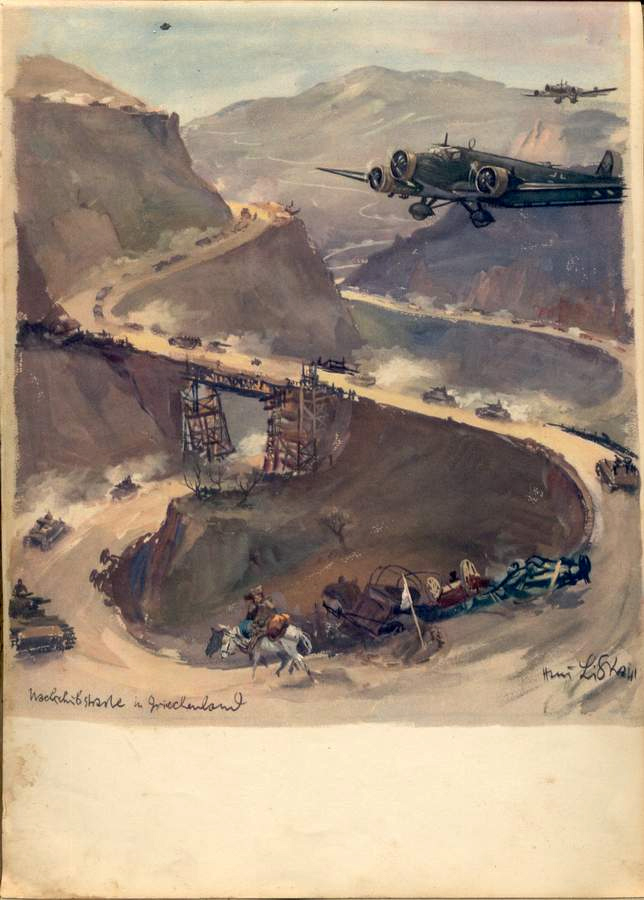 Supply road in Greece.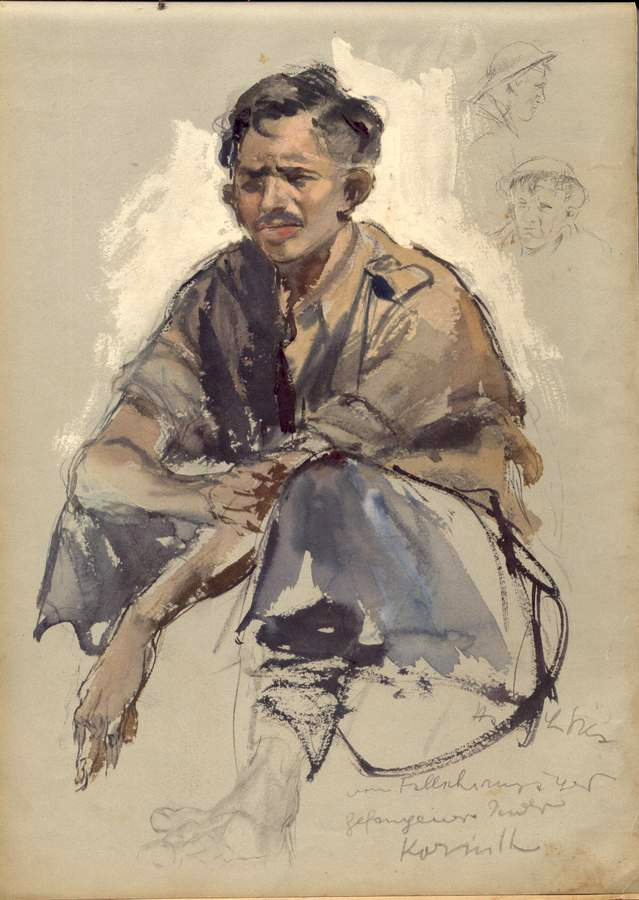 Indian soldier, captured by the German paratroopers in Corinth.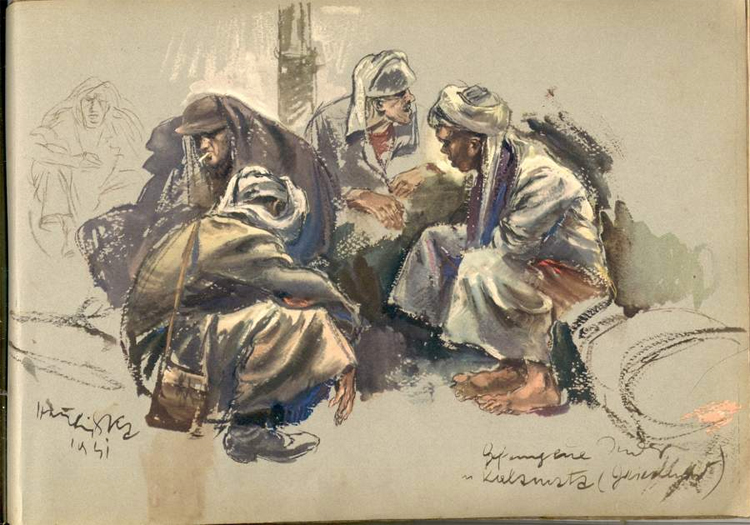 Captured Indians in Kalamata, Greece.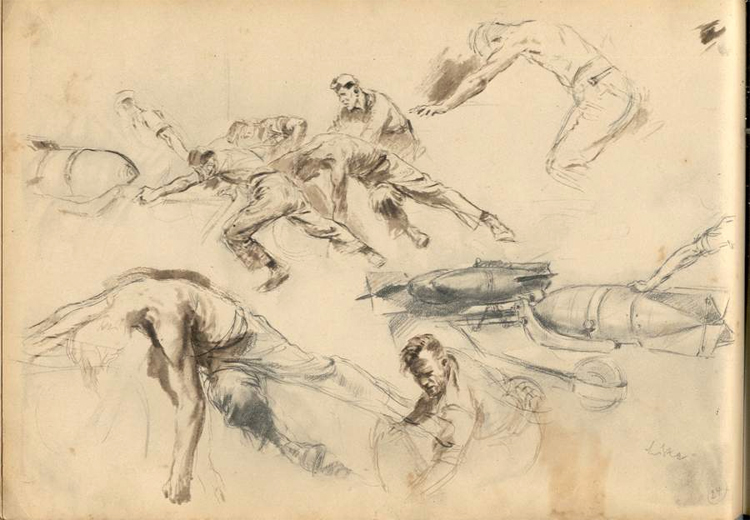 Handling air bombs.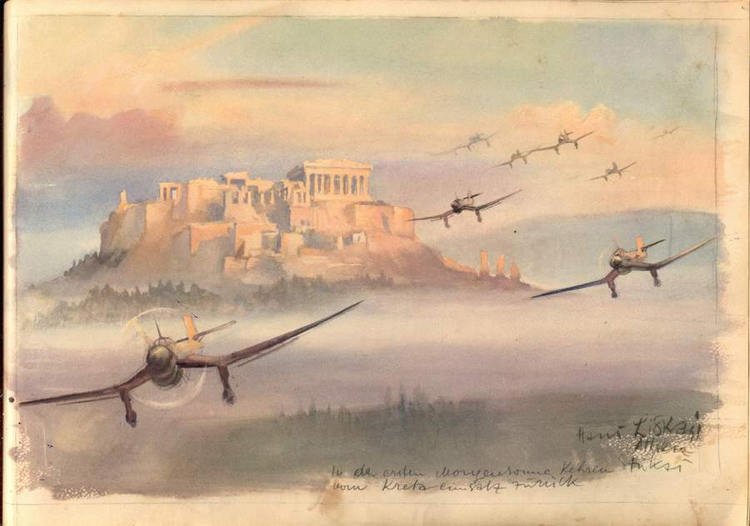 Stukas returning back from their mission at Crete in the first light of the rising sun. Athen's Parfenon in the background.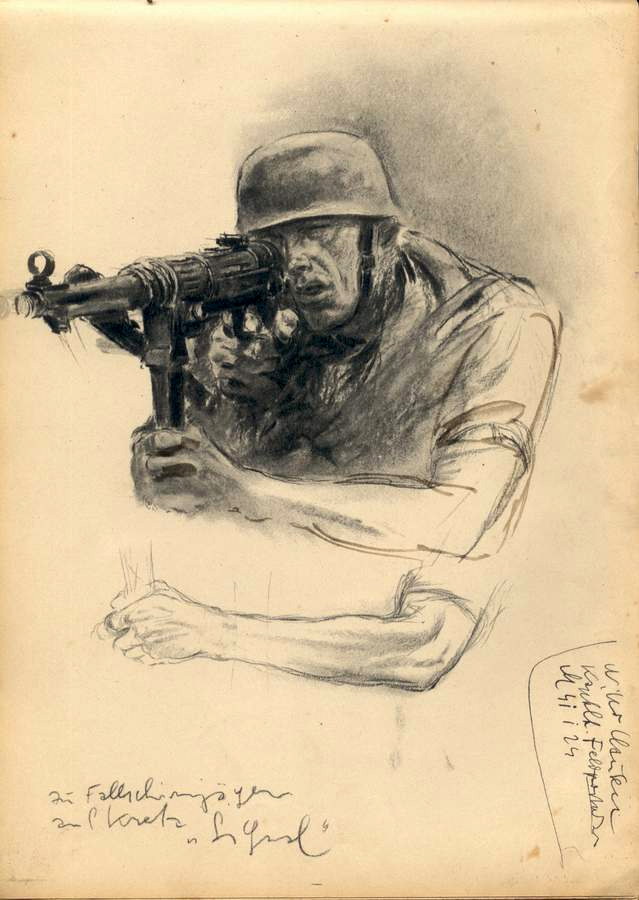 Barbarossa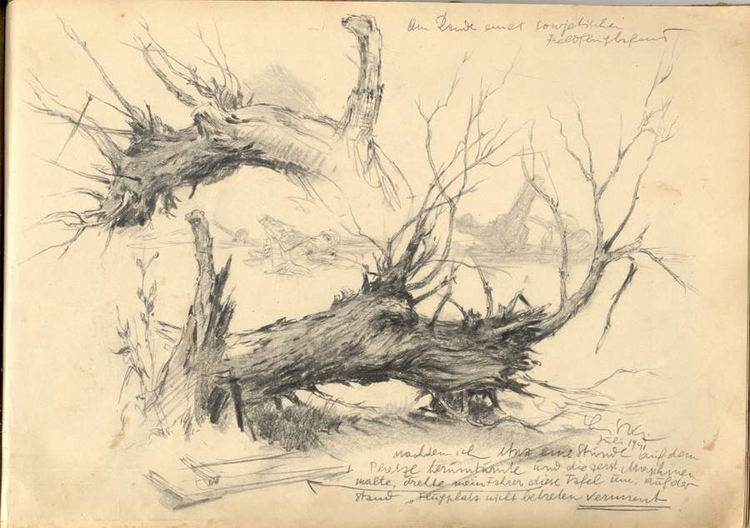 At the edge of destroyed Soviet airfield. "After I was moving around the airfield for about an hour and drawing the destroyed aircrafts, my driver found the board sign: "Do not enter the airfield - mines".


Soviet airfield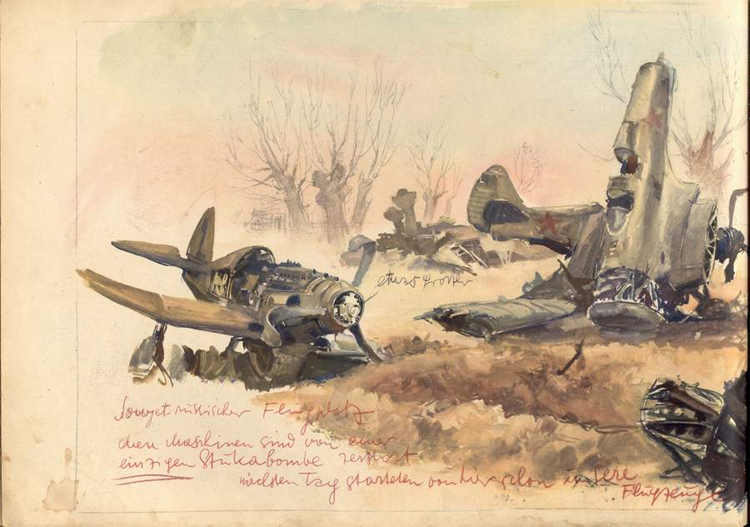 Destroyed Soviet airfield. Close-up I.

Destroyed Soviet airfield. Close-up II. This aircrafts were destroyed by a single Stuka bomb. At the next day our planes took off from this airfield.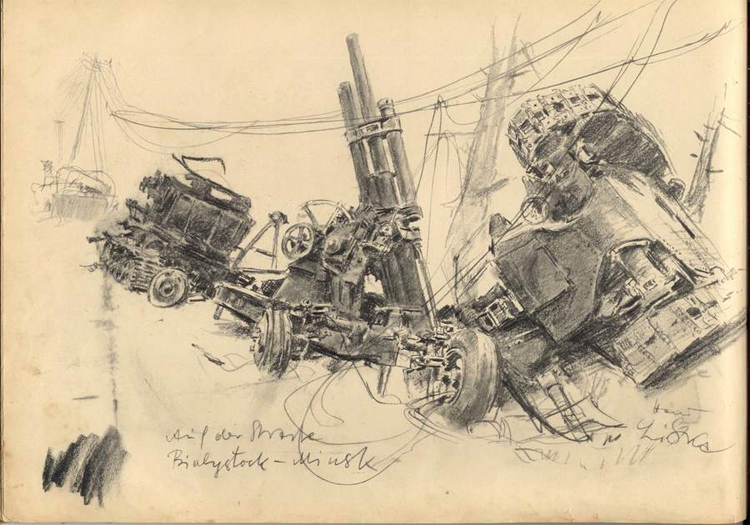 On the Bialystock-Minsk highway.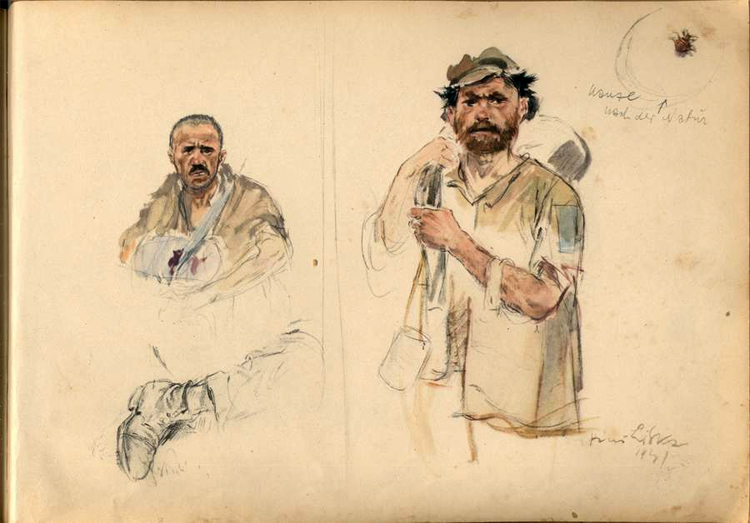 Russian POWs.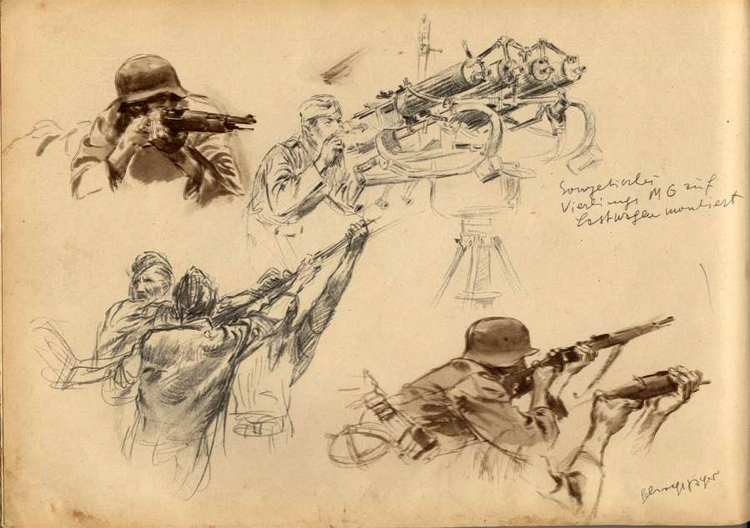 (Right) Soviet quadruplet MG mounted at a truck. (Lower right) Gebirsjager.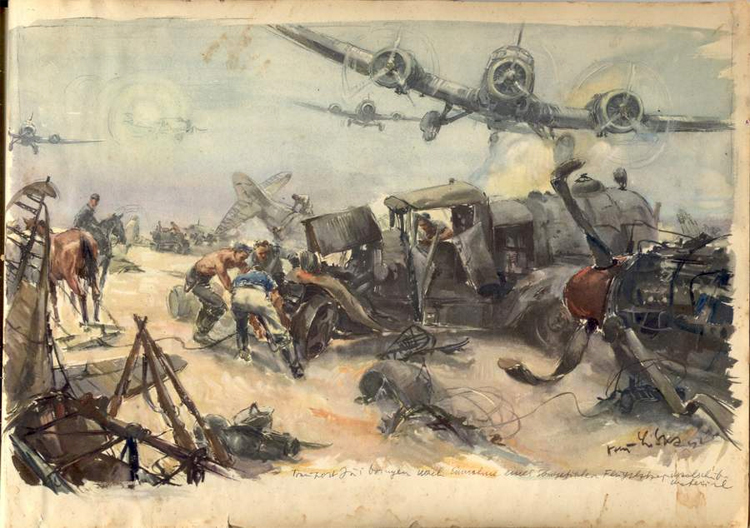 After the occupation of a Soviet airfield supplies were brought by transport Ju52s.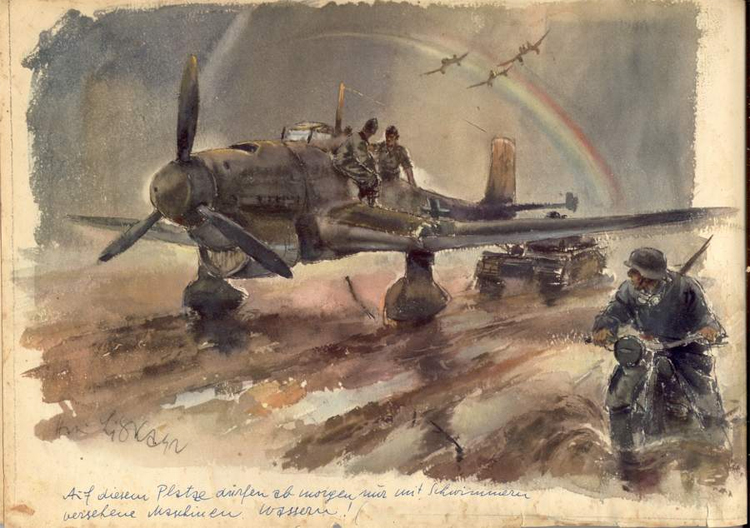 At the next day only planes which are equiped with floats are allowed to splashdown at this airfield.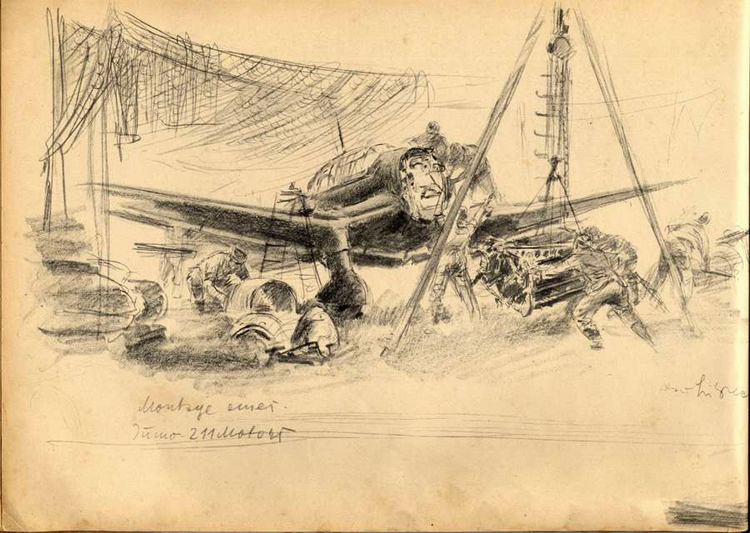 Changing Jumo 211 power plant.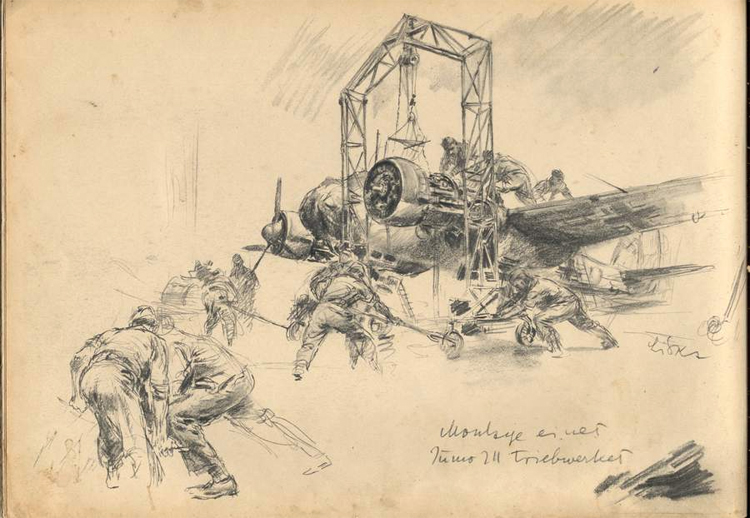 Sevastopol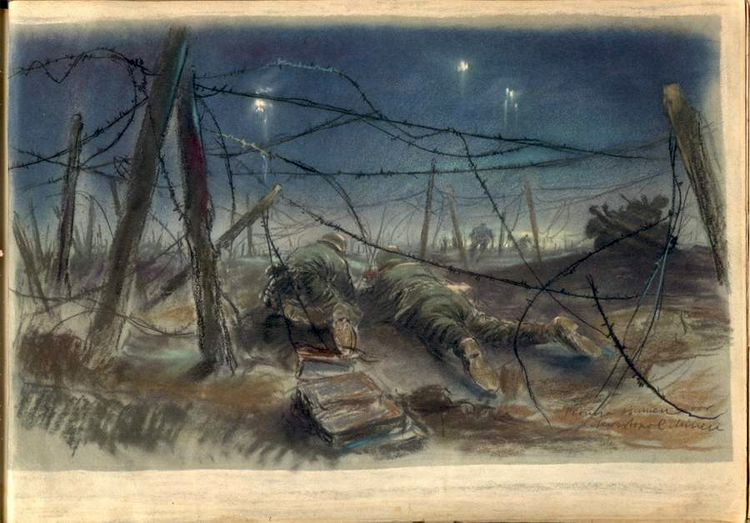 Removing mines.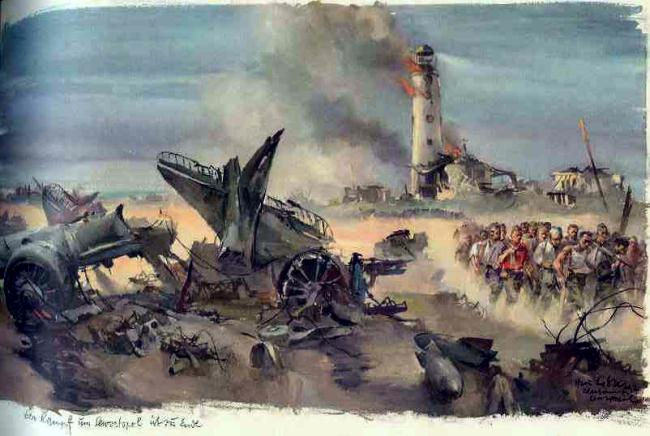 End of the flight.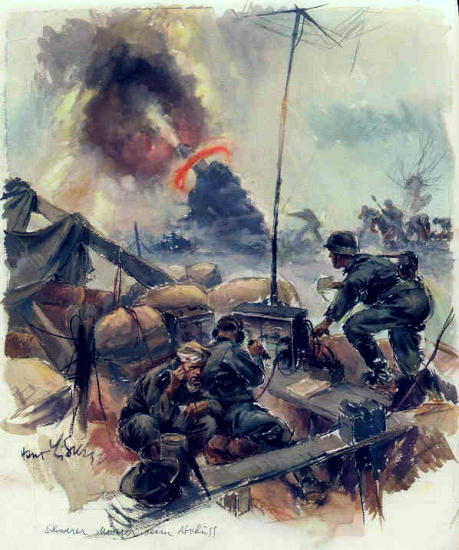 Morser heavy gun fire.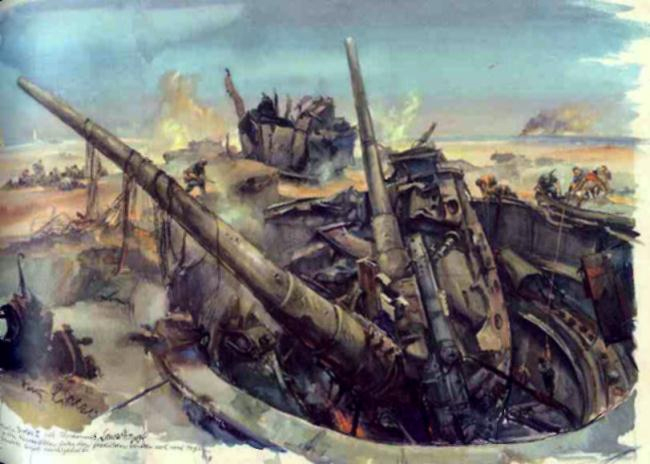 End of the Russian heavy battery in Sevastopol.

German Army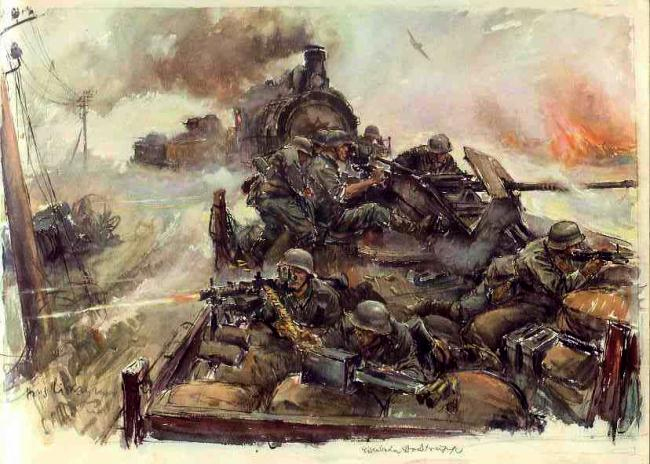 On the armored train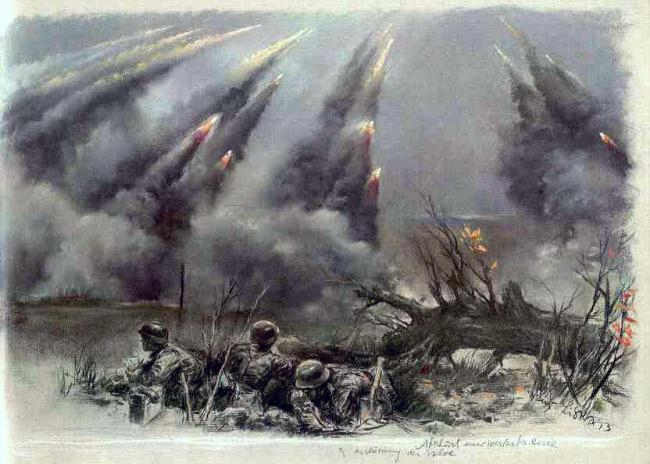 Salvo of the Nebelwerfer rocket battery.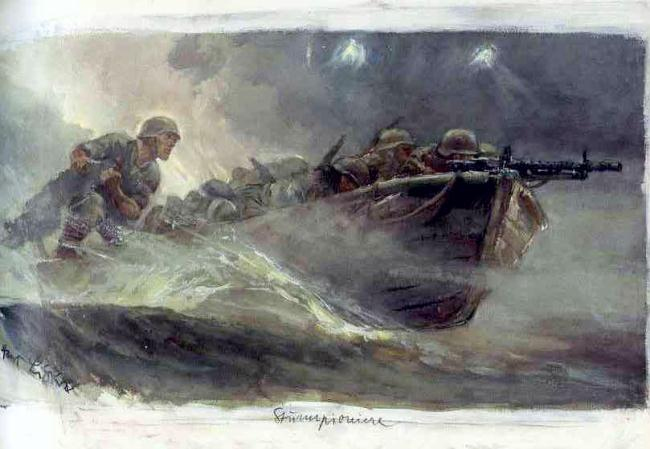 German engineers in action.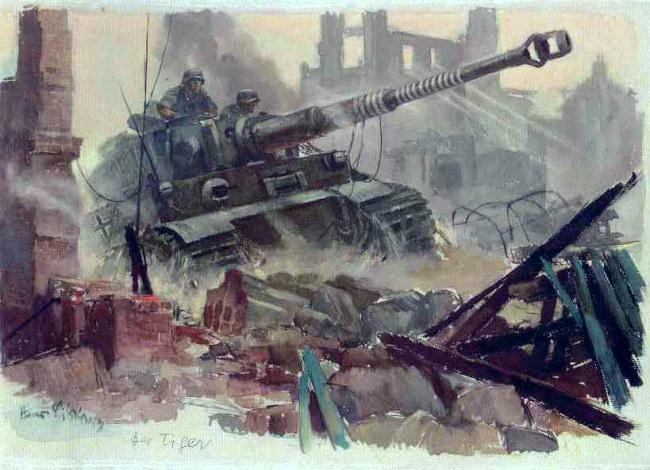 Tiger tank.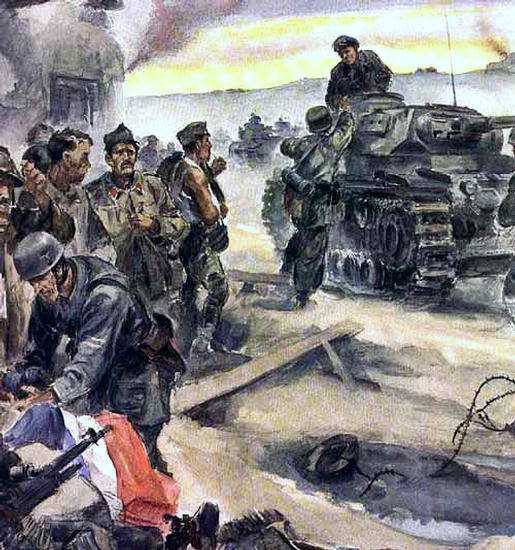 German paratroopers.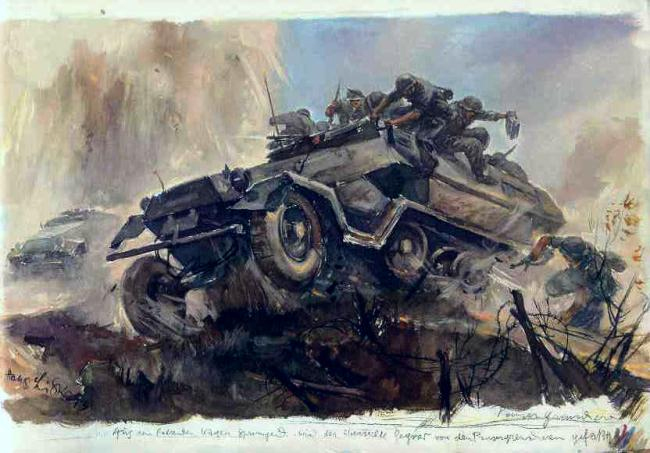 Motorized infantry.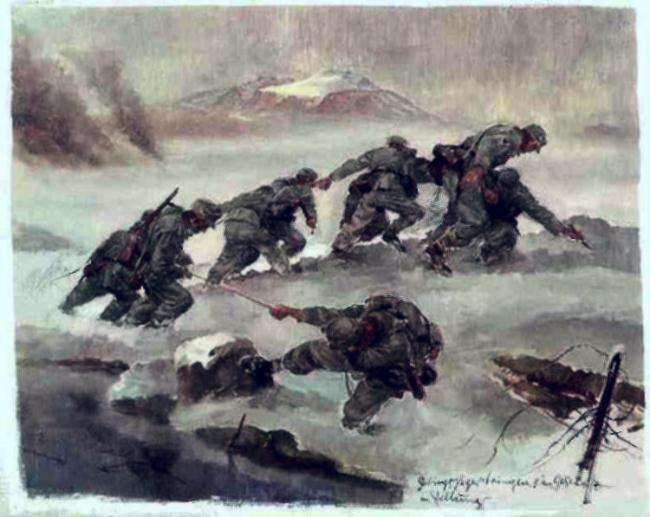 Mountain troops.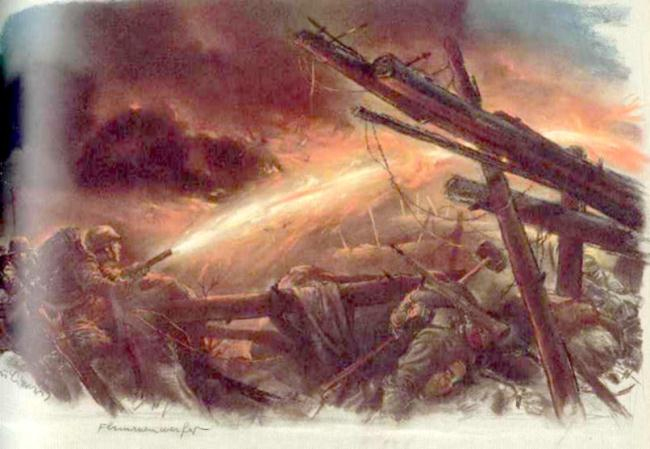 Flamethrower.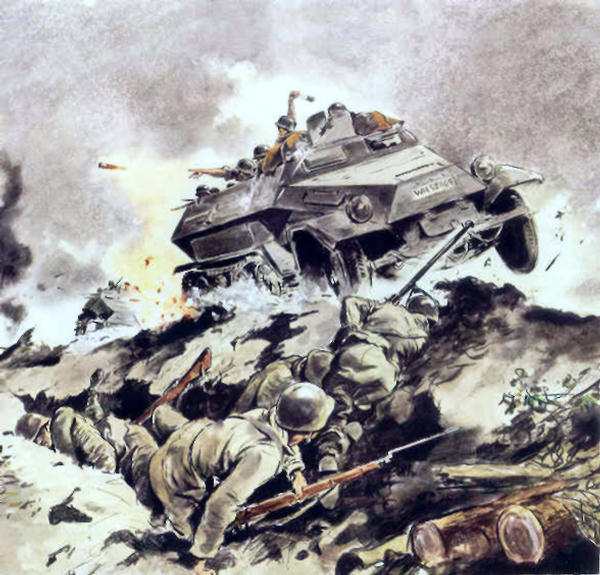 Motorized infantry in attack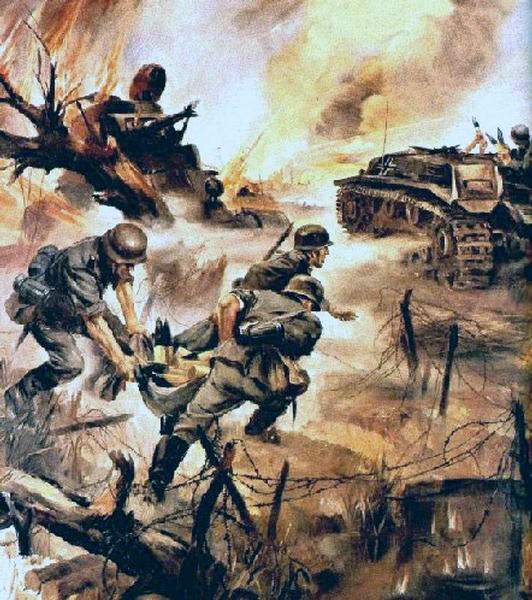 In the last second.
Panzer attack (I).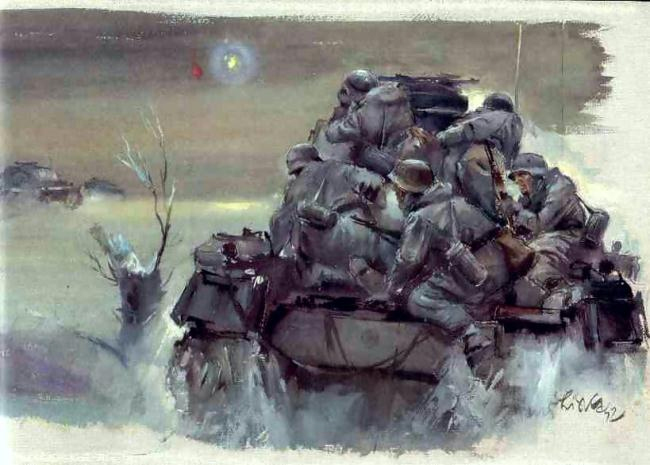 Panzer attack (II).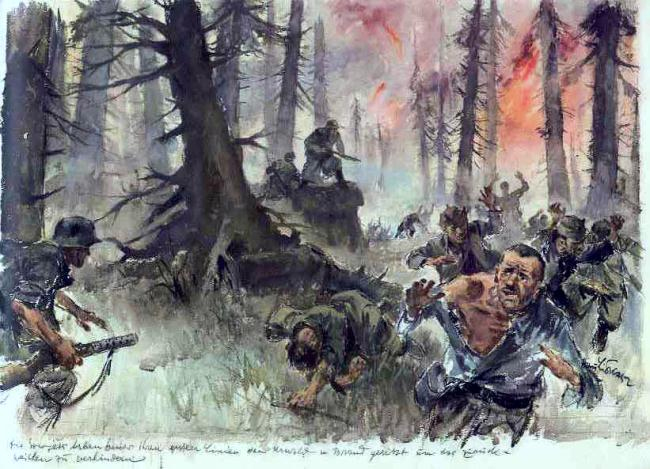 Fight in the woods.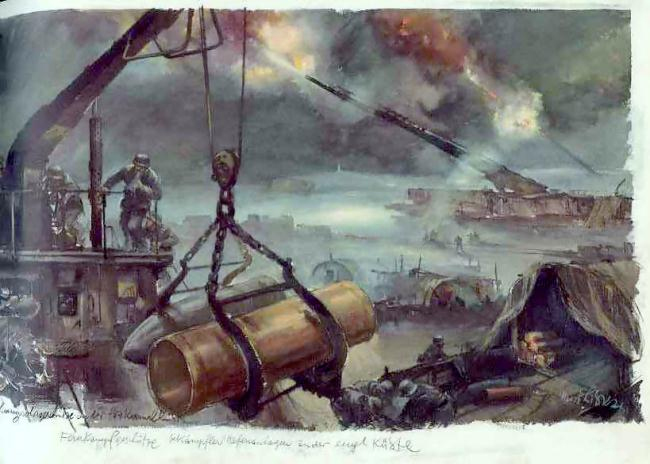 Fire of the heavy artillery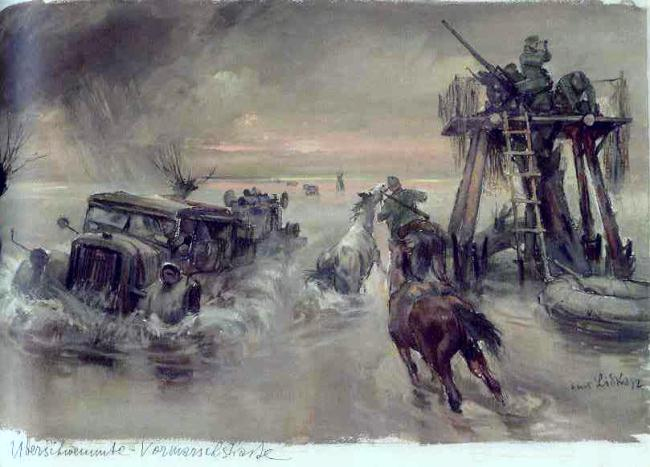 Supply column.